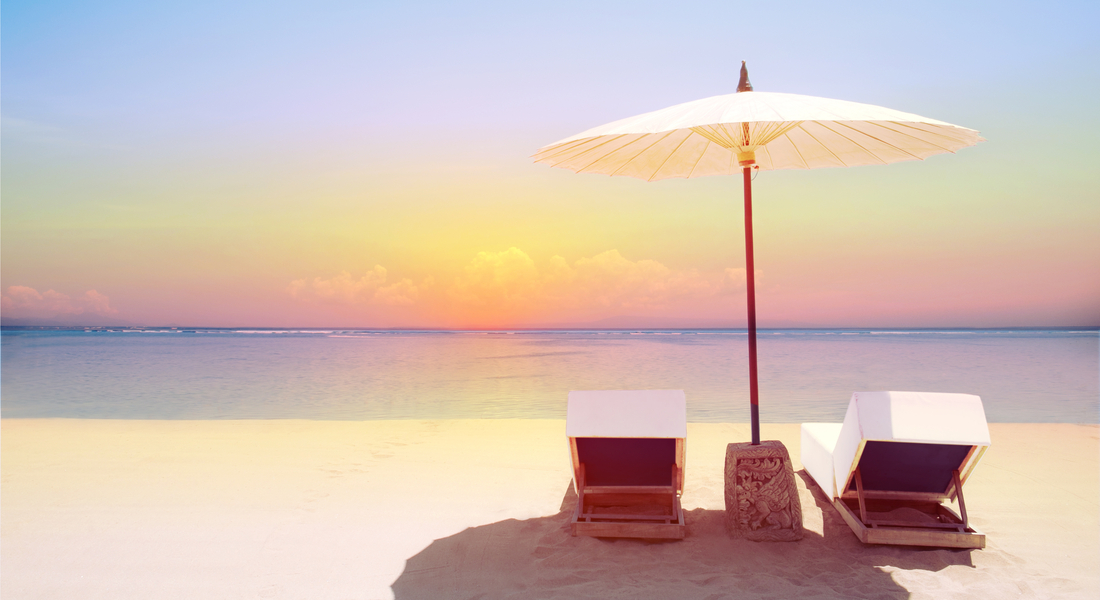 07 Dec

Financial Freedom: The Secret to Living a Life You Love

Ask yourself if you are living a life you love? That is the only question worth asking when you are planning for retirement. Being happy is about having the freedom to do what you want, having choices, and spending time with people that make you feel good.

You may want to retire by a certain age, or travel the world, provide for others, have financial peace of mind, or just spend more time with friends and family. So, what's stopping you from reaching the lifestyle you want to live? For most people the barriers are about not having complete clarity, confidence or control over your finances.

In this article, we'll share with you the secret to living the life you want to live and it's super simple.  But first, let's see how most people, mistakenly, approach their finances and retirement planning.

Focusing on Tools: What we mean by tools are the investment tools you're already familiar with such as: stocks, bonds, ETF's, mutual funds, real estate, annuities, gold, limited partnerships, life insurance, options, etc.  Most people spend most of their time on tools. What stock should I put my money in? What are highest preforming mutual funds? New clients tell us they spend a couple hours a day looking at their portfolio. It's not their fault that the focus is here. This is how individual investors are trained to think; it's how the financial industry works, and financial media perpetuates the importance of being an expert with all of these tools. The problem is that the focus on tools is to the detriment of not focusing on goals.  Which leads to my next point.
No Plan: If you're an avid reader a book that comes to mind is Stephen R. Covey's The 7 Habits of Highly Effective People. One of the primary takeaways from this book is to begin with the end in mind; what are your goals and work backwards from there. Your goal might be to retire in two years with a winter home in a warm climate and host the kids and grandkids for visits. Or it might be to continue to live your current lifestyle with financial confidence and peace of mind. The problem is that most people don't spend enough time thinking through their goals.  We have strategies to help clients work through all components of setting retirements goals.  Our approach helps people be deliberate, reflective and comprehensive. Nothing is left unturned.
Strategy Misalignment: The last mistake many investors make is that they're either not using the right strategy or don't know the strategy to use to accomplish their goals. Maybe it's because they got into investments that were complicated or had high and/or hidden fees. Or it's because they don't have the confidence to select a strategy that aligns with their goals. You need to have strategies in place to support your goals.
We've been doing this for years and it's surprisingly simple; it's analogous to baking.  Decide what you want to bake, gather the ingredients and follow the recipe. If you're crystal clear about what you want out of life then it becomes pretty simple to design a strategy that gets you there. With the Xceed Life Plan we spend a lot of time on helping you set your financial life goals. Once your goals are clear, the strategy to get you there also becomes crystal clear to us.  Let us help you clarify your goals and identified the strategies and tools to get you there.
To schedule your complementary no-obligation 30-minute review click here.
Disclaimer: This information is provided for educational purposes only. No statement contained herein shall constitute tax, legal or investment advice. This is not a solicitation for the purchase of any particular product. The information is not intended to be used as the sole basis for financial decisions, nor should it be construed as guidance designed to meet the particular needs of an individual's situation. All individuals are encouraged to consult with a qualified professional before making any decisions about their personal situation. Investing involves risk, including the potential loss of principal amount invested. Insurance product guarantees are backed by the financial strength and claims-paying ability of the issuing insurance company and are not FDIC insured. We are an independent financial services firm helping individuals create retirement strategies using a variety of investment and insurance products to custom suit their needs and objectives.